East
The area included Busoga, Bukedi, Teso, Bugisu and Sebei. We did not fly into Bugisu or Sebei and have no information on those areas.
Commercial agriculture was important through out this region; especially cotton growing and ginning. The cotton was grown by small holders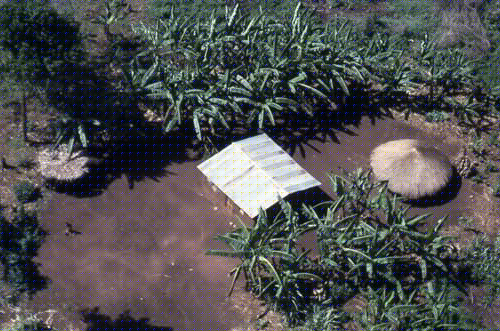 and processed in central ginning facilities. Most of the cotton was exported while about a tenth was processed at a local textile mile in Jinja. Sugar cane was grown and the sugar was refined in Busoga to the north and east of Jinja. This production was on a large factory scale. A zone of arabica coffee plantings extended around the Mount Elgon highlands. This coffee was grown by small scale farmers.
Large herds of cattle, sheep and goats were kept through out the area. Here is a limitation of observation from aircraft. Dispersed livestock are not clearly visible and so are under reported.